"Iraqi American Christians Event with U.S.A. Gov. Officials that turned into Chaos as a result of American Government (i.e., INS, ICE, President Obama Administration & The Iraqi Terrorists etc.) Creating Unlawful Criminal Acts toward Iraqi Christians to be Wrongfully sent to be Killed in War Zone Iraq".
June 01, 2010
There will be a Huge gathering demonstration on June 06, 2010 at
Southfield Mother of GOD Church (Michigan USA).
Contact the
Tahrir S. Kalasho
for more details
---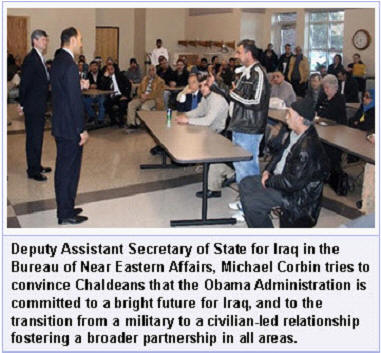 CLICK ON A PICTURE BELOW TO ENLARGE
---